The INTEMPORAL Ceramic is one of the Basic models, from which it differs primarily in the materials used. The case is made of ceramic and various movement parts are black coated. Also, this automatic watch is driven by the LS0003 calibre with a rotor manufactured in-house.
Variants
INTEMPORAL Ceramic
ceramic
LS0003-001-05-040103-12
ceramic
LS0003-001-05-080103-22
ceramic
LS0003-001-05-020103-32
ceramic
LS0003-001-05-040103-02
The sporty, lightweight variant of the INTEMPORAL model has a matt black ceramic case.
Unlike all other models from the Lehmann workshop, this watch has a standard crown rather than the concealed crown. The model is 42 mm in diameter.
The high quality ceramic case of this INTEMPORAL model is tough and scratch-resistant. It is also a manufacturing challenge because of its special form.
The bridges of the movement are finely engraved and fully rhodium-plated. The contrasting, black-coated rotor, manufactured in-house, is as fine as possible so that the bridges remain visible.
All of the ceramic model dials are matt lacquered in colours white, sand or black. The appliqués have luminous details in different colours and lend the watch a particular style. The colour of the luminous details on the dial is repeated in the watch strap seam.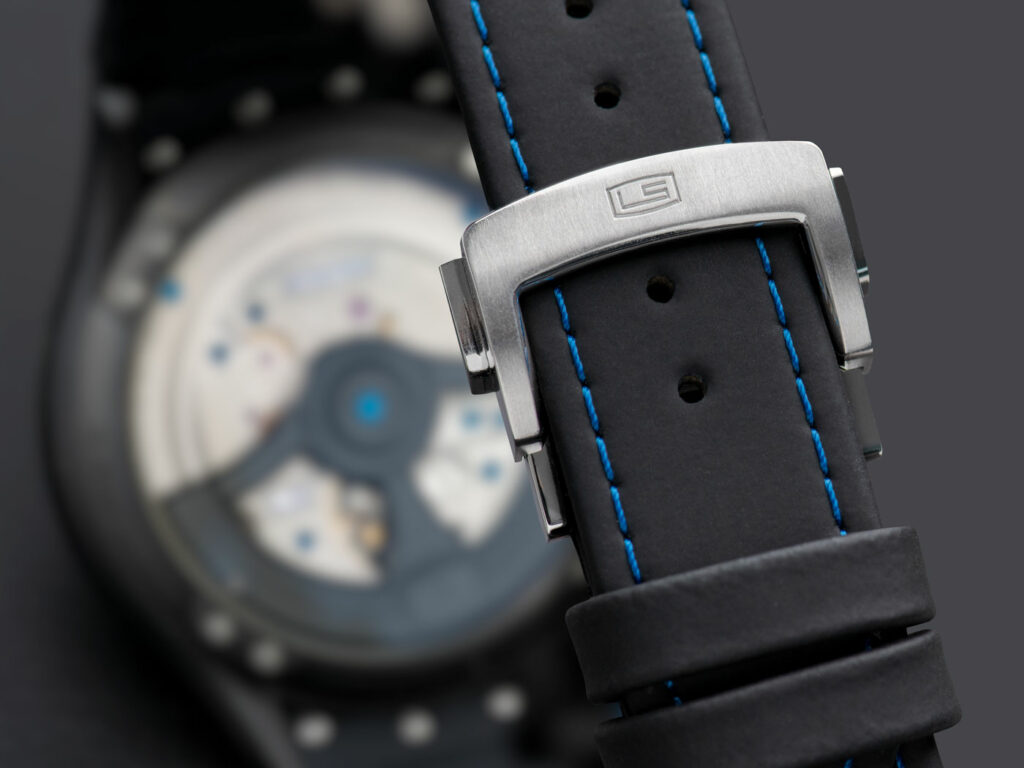 In general, any strap of the right size can be fitted on the INTEMPORAL Ceramic variants. For each watch there is a standard version, which can be replaced at any time. This model is supplied with a special waterproof strap. It has a calfskin core encased with fine rubber. The straps have fine stitching in the same colour as the luminous details on the dial.
We will also endeavour to fulfil special requirements by having straps specially produced.
A specially-shaped insert, made here in-house from a strong, light material, is sewn into the strap. The strap thus sits snugly into the case lugs. This insert comes in two shapes, which determine the way the strap sits on the wrist.
One has an angle of 5°, which aligns the strap with the case lug to enable the perfect fit of the watch. The other has a steeper angle of 30°, which permits the optimal fit for narrower wrists.
The INTEMPORAL Ceramic models are supplied with a high quality safety clasp.
All INTEMPORAL models are supplied in a very beautiful walnut box made in the Black Forest.