In the heart of the Black Forest, the watch factory Lehmann has been producing mechanical watches since 2011. The "INTEMPORAL" collection comprises eight model ranges, all of which are distinguished by their purist elegant design – timeless in the best sense.
In its manufactory Lehmann combines traditional craft skill with high-precision production methods at an extraordinarily high technical level. This expertise is reflected in every model of the INTEMPORAL collection.
Lehmann Precision watch manufacture
Lehmann Watches, the ambitious German watch brand, is the brainchild of owner and originator Markus Lehmann. Established for many years in the watch industry, Lehmann had particularly made a name for himself in precision engineering. The foundation of the watch factory was the fulfilment of a long-held desire to make his own watches.
Features of the
Lehmann INTEMPORAL models
The design of the Lehmann watch is clean and purist with many technical features, such as the concealed crown. Enormous value is placed on local manufacture. The high vertical range of manufacture and the intricate part finishing distinguish the models just as much as the useful subtleties of the design.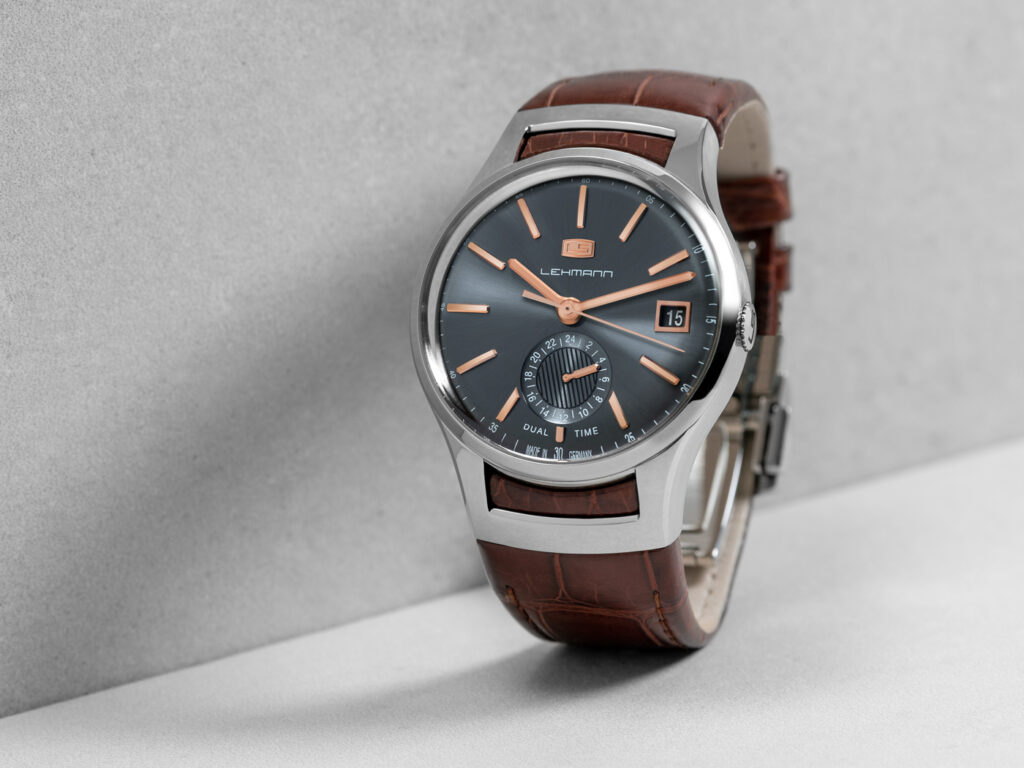 LATEST NEWS
INTEMPORAL Dual Time
This model, recently developed in the Lehmann workshop, is the INTEMPORAL Dual Time. The model also has the typical Lehmann case design, but a brand-new calibre.
Selection of media reports
about Lehmann